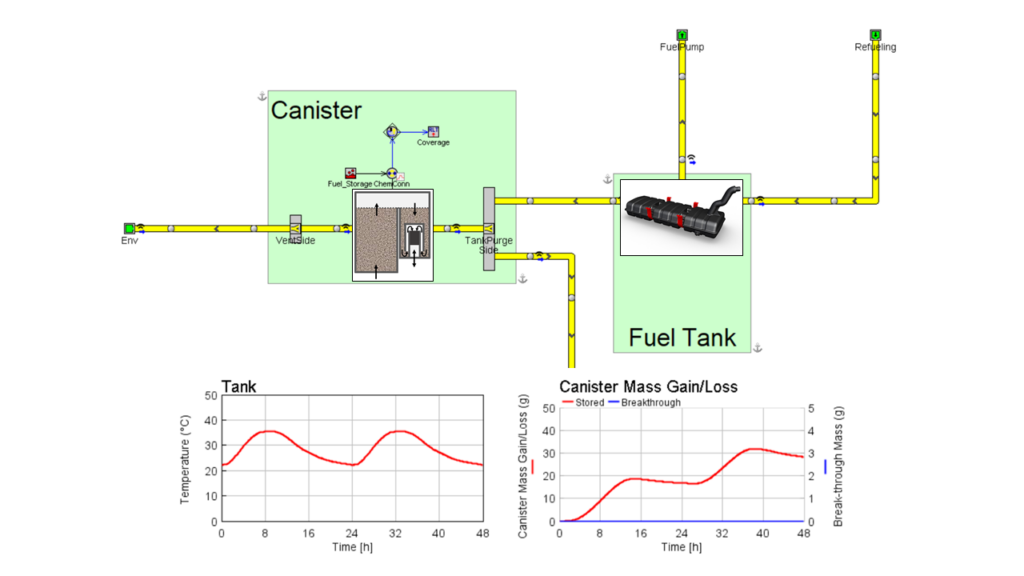 EVAP System and Diurnal Emissions Modelling at TankTech Conference 2019
PWT has developed over the years methodologies at the leading edge for fuel evaporative emissions system (EVAP) modelling in GT-SUITE, pioneering the features introduced by Gamma Technologies in GT to support such kind of applications.
Accurate carbon canister modelling and reliable prediction of fuel vapors generation inside the tank are the key enablers for virtual simulation of diurnal emissions tests, which is becoming more and more common among OEMs for a faster and more cost-effective EVAP system design and optimization.
In this scenario, PWT will join Gamma Technologies at the TankTech 2019 Conference near Munich next 3-4 December, with a joint presentation titled "Simulating multi-day diurnal test cycles for EVAP system design and analysis". This work will highlight the potential of 1D simulation in GT-SUITE to virtually assess and optimize the EVAP system performance to comply with multi-days diurnal emissions regulations.
Contact us if you need more information on this topic!