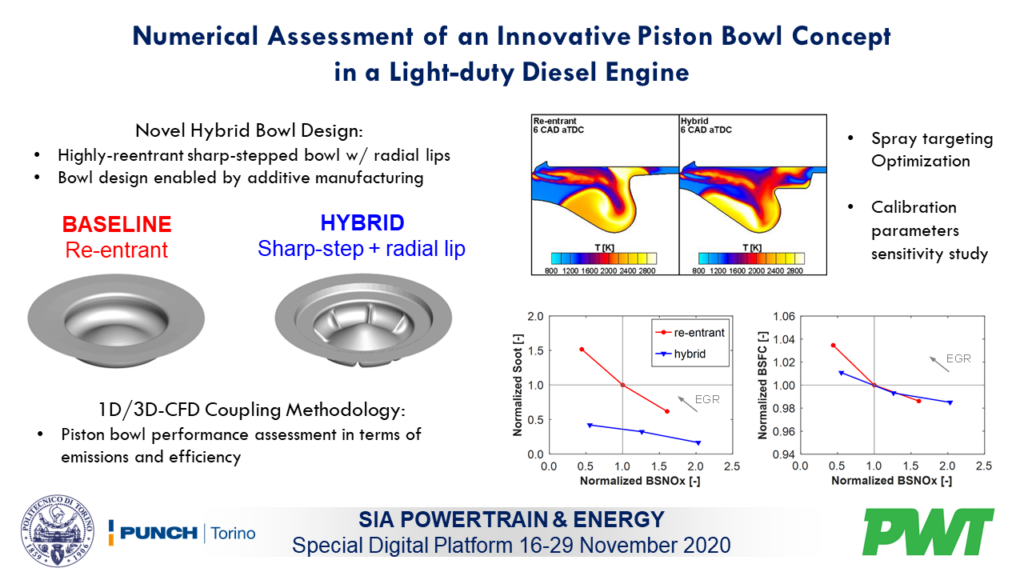 Numerical Assessment of an Innovative Piston Bowl Concept
Additive Manufacturing is removing boundaries to engine design, especially when it comes to CI engine piston shape optimization.
In this context, PWT worked with PUNCH Torino and e3 – Engines Energy Environment to assess the potential of an innovative piston bowl, designed to take advantage of additive manufacturing and achieve near-zero engine-out emissions.
Integrated and automated 1D/3D-CFD CAE simulations were used to highlight possible emission improvements of the novel piston bowl concept.
More information is available in Professor Federico Millo's presentation at the ongoing SIA POWERTRAIN & ENERGY 2020 digital event. Register at the link below!