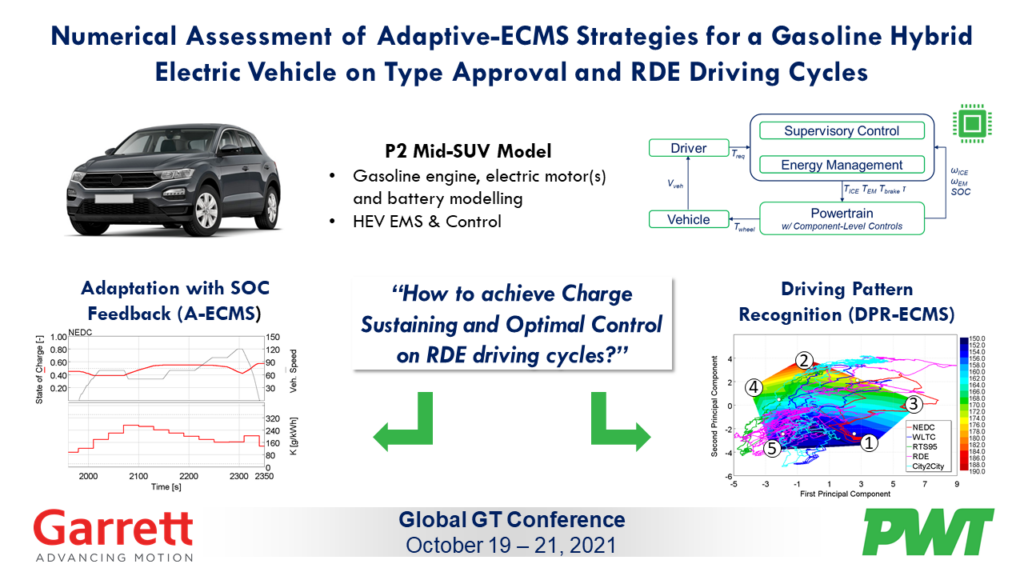 Adaptive-ECMS for Gasoline HEVs
PWT and Garrett – Advancing Motion will contribute to the upcoming Gamma Technologies Global GT Conference with a presentation titled "Numerical Assessment of Adaptive-ECMS Strategies for a Gasoline Hybrid Electric Vehicle on Type Approval and RDE Driving Cycles".
It will be aired live on October 19th, 18:00-18:20 CEST in the xEV Modeling session.
Make sure you'll be attending!
The full presentation is now available HERE