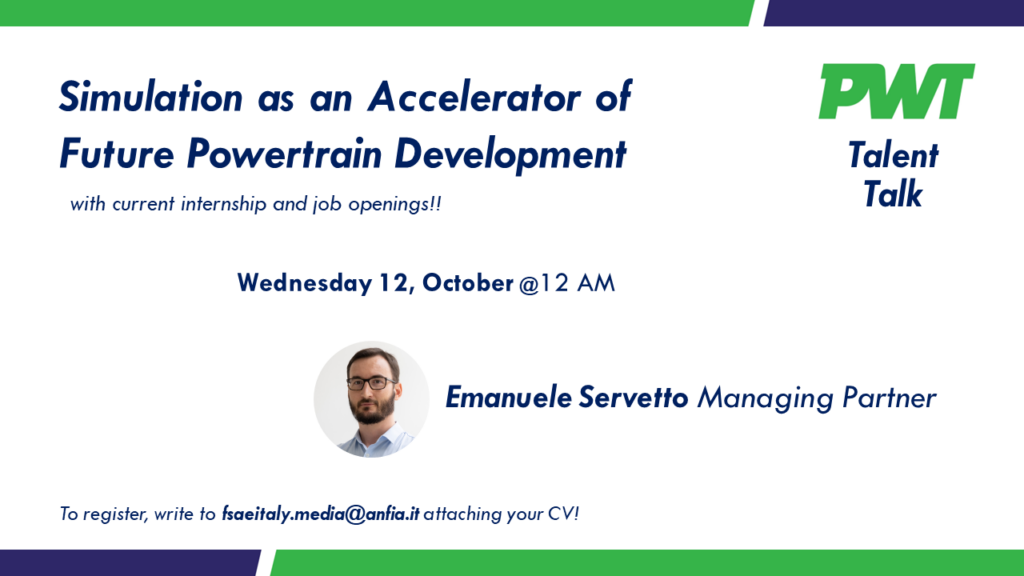 PWT New Talent Talk
A new PWT Talent Webinar for final year students interested in an electrifying career in the automotive field is planned for the 12nd of October at noon!
Emanuele Servetto, Managing Partner of PWT will talk about Simulation as an Accelerator of Future Powertrain Development.
The Talent Talk session will be followed by a presentation of current internship and job openings at POWERTECH Engineering.
Save the date!
📝 To register, write to 𝗳𝘀𝗮𝗲𝗶𝘁𝗮𝗹𝘆.𝗺𝗲𝗱𝗶𝗮@𝗮𝗻𝗳𝗶𝗮.𝗶𝘁 attaching your CV or at this LINK