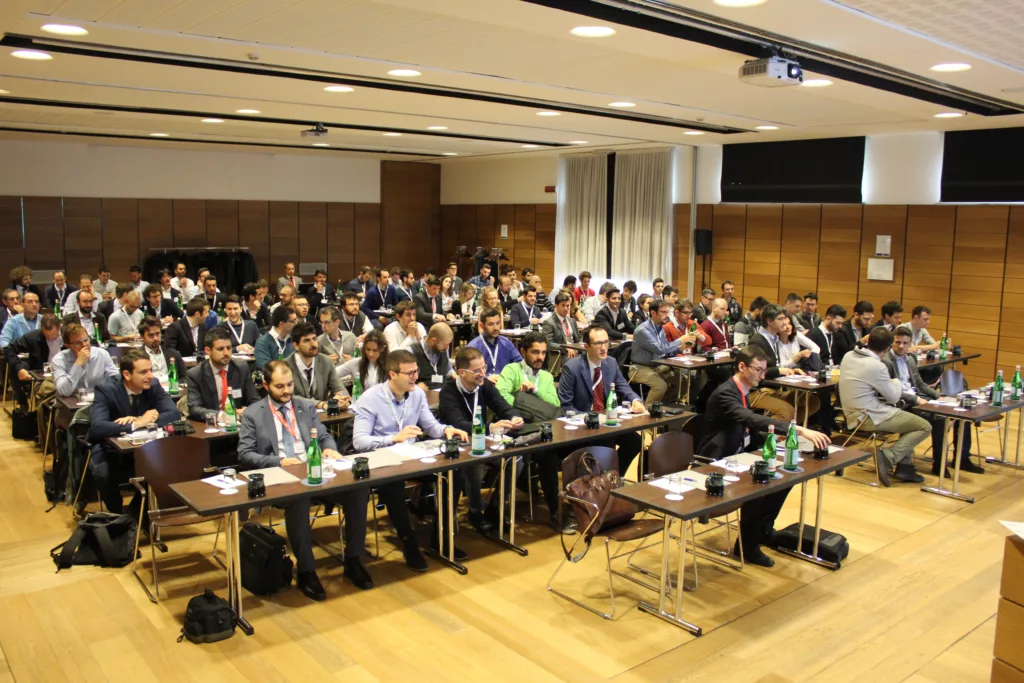 10-11 Maggio 2017 – GT Conference Italia 2017
Il successo delle scorse edizioni ci ha convinto a ripetere l'evento per favorire l'incontro e la condivisione di know-how tra gli specialisti italiani di simulazione di sistemi e componenti powertrain e veicolo. Come di consueto nelle nostre conferenze, esempi di applicazione verranno presentati direttamente dagli utilizzatori di GT-SUITE.
L'evento è gratuito e prevede in agenda presentazioni da parte di importanti aziende e istituti di ricerca quali il Centro Ricerche Fiat, General Motors, Fiat Chrysler Automobiles, Pierburg, Politecnico di Torino, Powertech Engineering, Università di Napoli Federico II e Wärtsilä. Inoltre, verranno illustrate le novità introdotte dalla nuova versione GT-SUITE 2017.
Il giorno successivo alla conferenza, giovedì 11 maggio, si terranno quattro seminari tecnici:
 Mattino/Sala A : Introduzione alla simulazione e ottimizzazione multifisica con GT-SUITE
The seminar will provide an introduction to GT-SUITE multi-physics capabilities. The aim is to provide an overview of different GT-applications and to demonstrate software typical workflows, from pre to post-processing.
 Mattino/Sala B: Fast Running Models & SiL/HiL applications
Creation and use of GT-SUITE FRM's (Fast Running Models). Overview of the tools that enable the creation of FRM's and to demonstrate the usage of these models in co-simulation and "X"-i-L (MiL, SiL, HiL) applications.
 Pomeriggio/Sala A: Thermal Management modeling and simulation with GT-SUITE
Energy & thermal management requirements in the vehicle industry and how to address them with GT-SUITE.Thermal management of electric & hybrid-electric vehicle, Thermal comfort & AC-loop modeling and Vehicle Energy management
Pomeriggio/Sala B: Virtual Real Drive Emissions
Introduction to virtual Real Driving Emissions (RDE). GT-SUITE capabilities and examples along with the RDE requirements. Predictive modeling of air path, combustion and tail pipe emissions during a drive cycle and integration at the vehicle system level.
P.S. La galleria completa delle foro dell'evento può essere visualizzata al suguente link