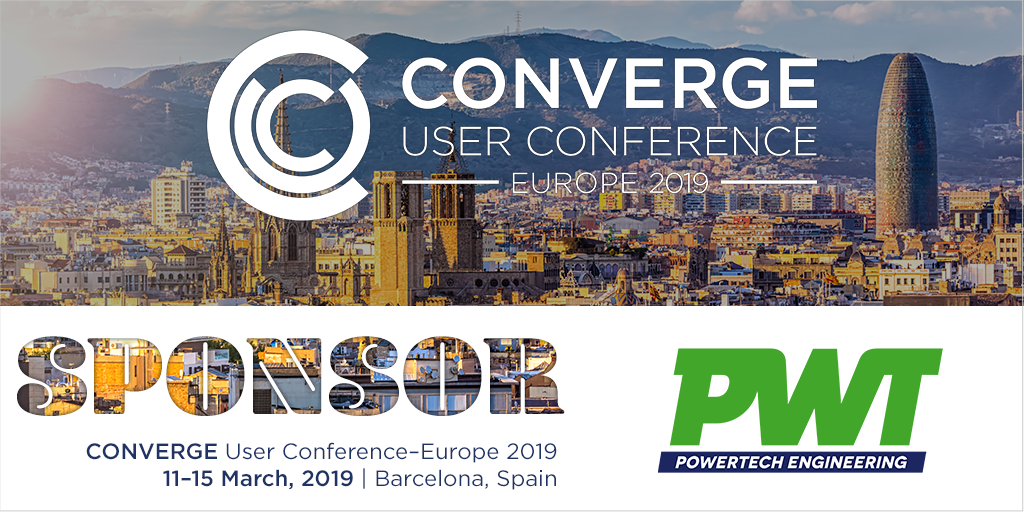 Join us in Barcelona @ 2019 CONVERGE User Conference – Europe
For the second year PWT is a proud sponsor of the CONVERGE User Conference – Europe, which will be held in Barcelona, Spain, on March 11-15 2019.
Visit us at our booth, it will be a great opportunity to learn more about our main services concerning 3D-CFD and 1D/0D simulations.
Furthermore, a work by PWT and Politecnico di Torino will be presented during the conference, titled: "Numerical Assessment of an Innovative Piston Bowl in a Light-duty Diesel Engine". This presentation deals with the 3D-CFD evaluation of innovative bowls designed to reduce emissions and fuel consumption in light-duty Diesel engines.