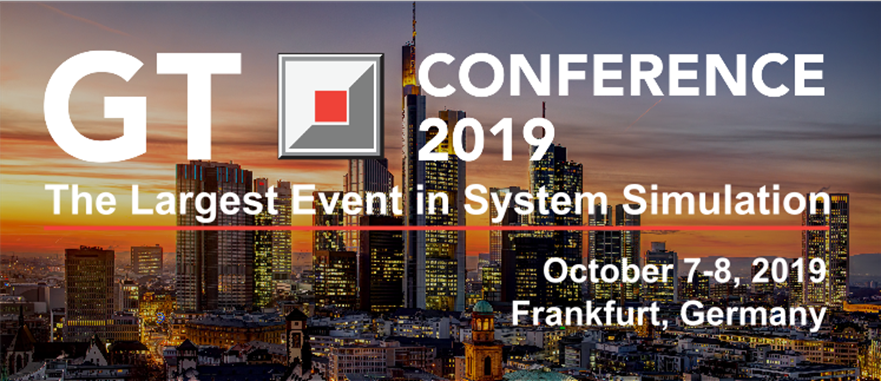 PWT will present at the European GT Conference 2019
PWT will join the yearly European GT Conference in Frankfurt on 7-8th October 2019, presenting a work dealing with thermal management and cabin comfort in electric vehicles, carried out in collaboration with DIESEL EMISSION CONTROL Ltd and SATTELO sro.
The presentation, titled "Virtual BEV thermal management control development by means of an integrated GT-SUITE model of HVAC and battery cooling circuits", deals with the use of a physical 1D model of the battery cooling system and A/C loop as a virtual test bench for the development of a comprehensive control logic in MATLAB-Simulink, by means of co-simulation. The new challenges characterizing thermal and energy management on BEVs require innovative instruments to speed-up and optimize the product development process, and this work proved the effectiveness of CAE tools in fulfilling this ambitious goal.
Come and meet us in Frankfurt to discover more!