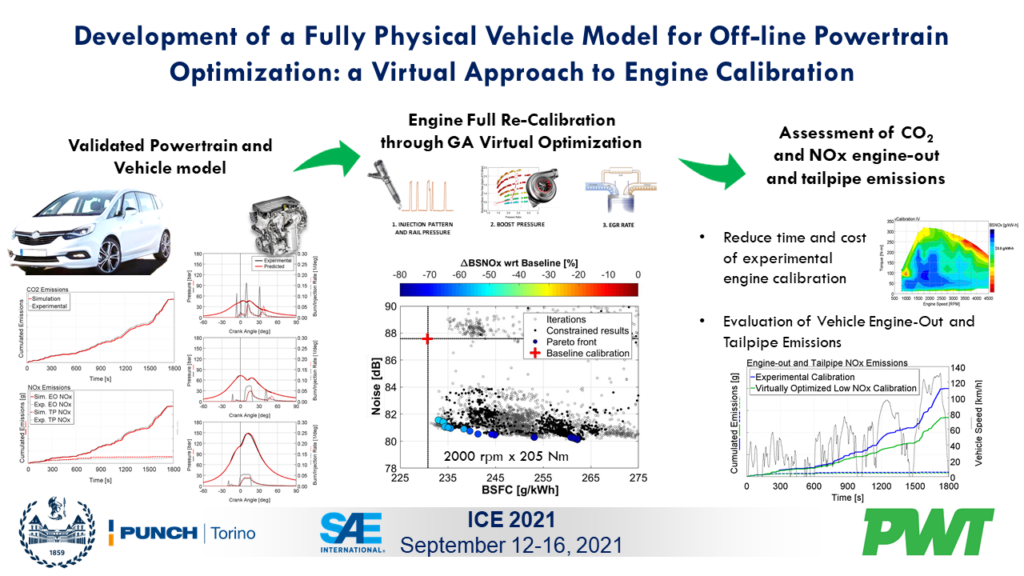 ICE virtual calibration techniques for CO2 and NOx emissions reduction
Virtual Calibration techniques enable quicker powertrain development with benefits in terms of both time and costs of experimental testing.
PWT, in collaboration with PUNCH Torino and e3 – Engines Energy Environment developed a virtual approach based upon a multi-physics powertrain and vehicle Virtual Test Rig aimed to obtain engine calibration maps and estimate vehicle fuel consumption and tailpipe NOx emissions along different driving cycles.
A presentation by our co-author Andrea Piano, will be held at the upcoming ICE2021, 15th International Conference of Engines and Vehicle, 12-16 September in Capri, Italy. Mark your calendar!
At this link you'll find the link to our SAE paper!