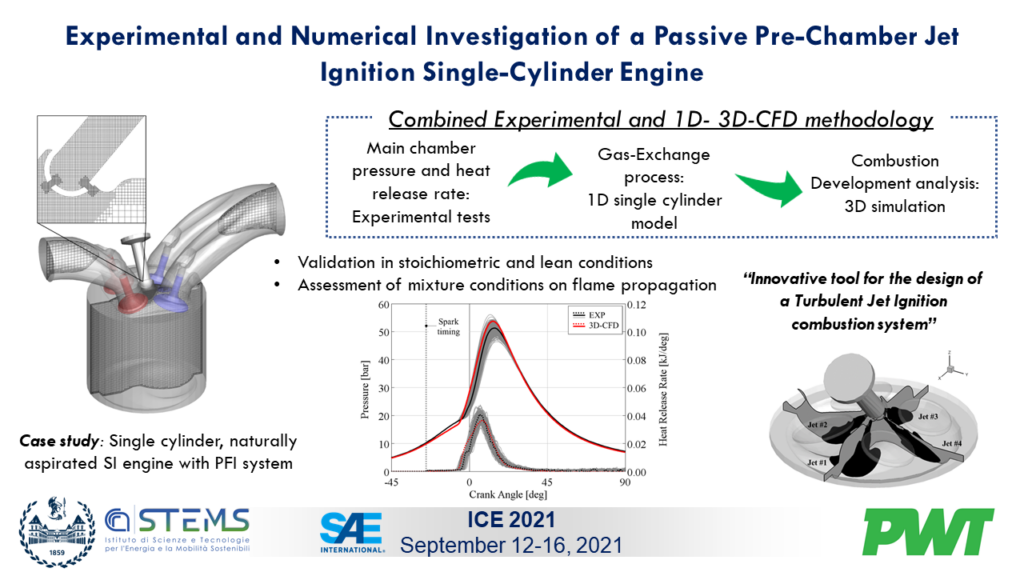 Pre-chamber Jet Ignition
Turbulent Jet Ignition (TJI) is one of the most promising technical solutions to improve fuel efficiency of SI engines. Leveraging state-of-the-art combustion simulation practices, PWT partnered with STEMS – CNR and e3 – Engines Energy Environment to numerically and experimentally investigate TJI combustion characteristics in a naturally aspirated Spark Ignition engine.
If you are interested, do not miss the presentation at the upcoming ICE2021, 15th International Conference of Engines and Vehicle, 12-16 September in Capri, Italy!
Link to the paper !