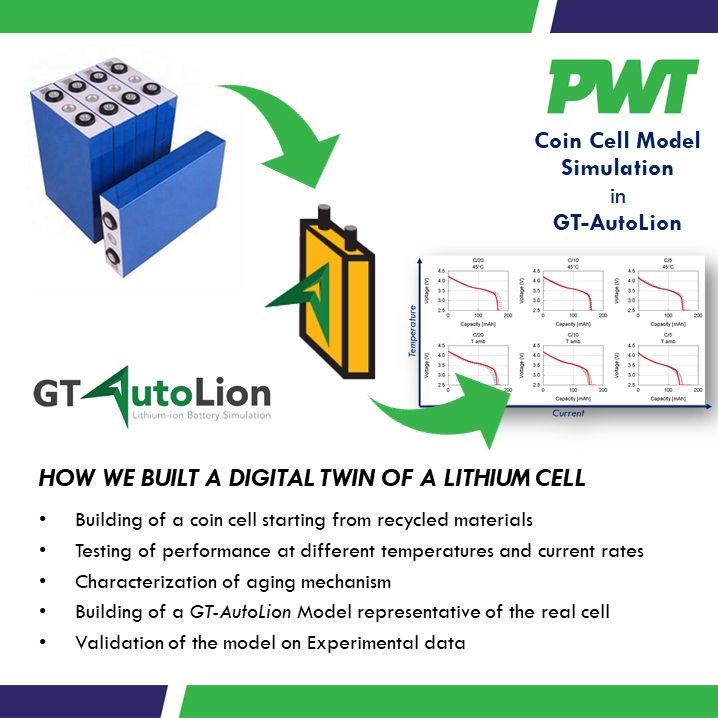 Coin Cell Model Simulation in GT-AutoLion
Lithium-ion batteries are the preferred choice for automotive BEVs thanks to their high energy density, low self-discharge property and long lifespan. For this reason, PWT and Politecnico di Torino worked on a procedure to characterize and model Li-Ion batteries using the dedicated Gamma Technologies CAE simulation software, GT-AutoLion.
A brief summary of the methodology and the main outcomes are presented at this LINK. Many thanks to Francesco Mazzeo, Prof. Davide Papurello and our Liberale Francesco De Rosa.
If you need more information, please contact us at info@pwt-eng.com