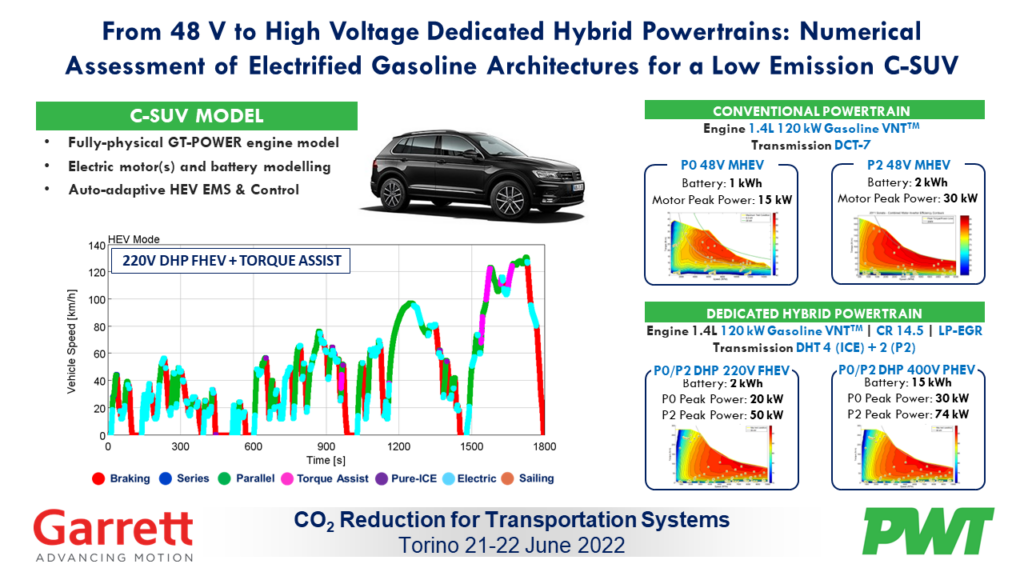 PWT at CO2 Reduction for Transportation Systems Conference
PWT and Garrett – Advancing Motion will take part in the upcoming SAE Torino Associazione Nazionale Filiera Industria Automobilistica (ANFIA) 𝐶𝑂₂ 𝑅𝑒𝑑𝑢𝑐𝑡𝑖𝑜𝑛 𝑓𝑜𝑟 𝑇𝑟𝑎𝑛𝑠𝑝𝑜𝑟𝑡𝑎𝑡𝑖𝑜𝑛 𝑆𝑦𝑠𝑡𝑒𝑚𝑠 𝐶𝑜𝑛𝑓𝑒𝑟𝑒𝑛𝑐𝑒 with a presentation titled "From 48 V to High Voltage Dedicated Hybrid Powertrains: Numerical Assessment of Electrified Gasoline Architectures for a Low Emission C-SUV".
This work will be presented on June 22nd, 11.20 CEST and the recording will be available on the conference digital platform. Mark your calendar!
Conference Website: https://conferences.ata.it/