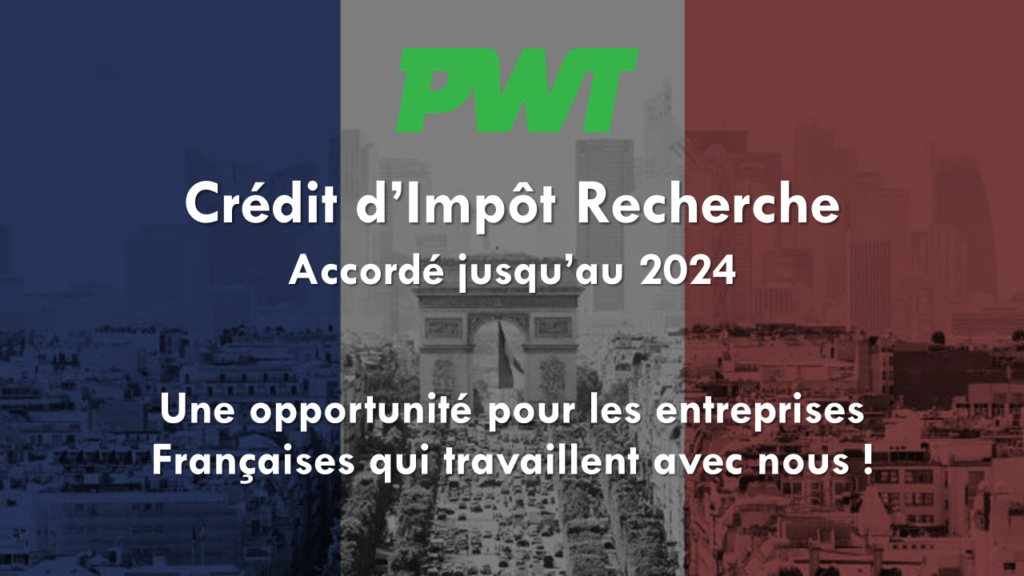 Crédit d'Impôt Recherche (CIR) renewed up until 2024
In early 2020, PWT established a local unit in the Paris area to better respond to the necessities of the French market, where we are officially recognized as an R&D institution by the French Ministry of Higher Education, Research and Innovation.
We are thus very happy to announce that we have recently got our accreditation to the Crédit d'Impôt Recherche (CIR) program (i.e., research tax credit) renewed up until the end of 2024!
This represents a great opportunity for French companies working with us!
More information at the LINK